Welcome to Ordinary Family Food & Life Ltd.
Available, Affordable and Enjoyable Healthy Eating
Frankly speaking, healthy eating is a challenge for most people.
But, what if you can get organic food more economically and conveniently?  What if you know how to cook with the mysterious healthy ingredients? If it is affordable and easy enough to cook, and if it tastes good, who will say no to it?
If the healthy food is more available, affordable and enjoyable – this is the starting point of Ordinary Family Food & Life Ltd. We approach these goals from 3 directions: product distribution (what to eat), knowledge sharing (how to eat) and motivating people (want to eat).
Be Involved, Take An Action
Product distribution and knowledge sharing are straight forward, but motivation is the most tricky part.
You can search on the internet and read books to learn about healthy eating. You can consult with a dietitian and even take a course if you want. But, until you really cook and put it into your mouth, actual healthy eating never happens. Even though you put it into your  mouth once, if you do it regularly or not is another story. Healthy eating is not a one-time event. You want to make it happen in a daily basis.
Say, you try a new recipe. If your family likes it and asks to cook again, you will be motivated. If they don't like it and you get stuck with leftovers, you will never make it again. People around you affect you a lot. Then, why don't you intentionally connect with people who give you positive influence?
Buddha said "Noble friends and companions are the whole of the holy life." (SN 45.2, Bhikkhu Bodhi). Put yourself into a suitable environment is a very effective way to change your life. Don't sit and wait but go look for the connection with inspiring people and the world. Be involved and take an action. It is our pleasure if we can offer an opportunity for you to find such a connection.
What We Do
What to eat – Food Distribution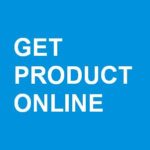 We carry organic staple food items such as flour, grains, seeds, beans and so on. We also carry oriental food such as Japanese rice (USA), Korean Nori and tasty organic Canadian Miso!
We run our "store" based on the group buying concept. It is not us but you, the customer, who decides what to carry.
How to eat – Knowledge Sharing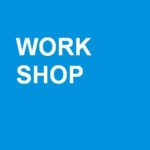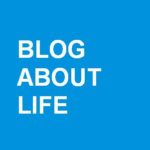 Workshops:  We host workshops to enrich your life spotlighting local produces and Japanese influenced food such as Miso.
Blog:  Our company is not only about food. This is the area to discuss about life.
Want to eat – Connection, Good Influence and More
Workshops and Seminars:  Come and meet other like-minded people. Have a hands-on experience.
Good Neighbours: The list of inspiring businesses in our neighbourhood
Note: we are not advertising on behalf of any business but sharing the information of local activities and events that fits our company policty. Please contact the individual business for any inquiry.