What a wonderful day it was!
We had the 2nd Sampling Open House, which we have named "Sampling Thursday", yesterday September 20th.
I love to listen to people. We talked with guests about various topics, not just about food and health but from family to work to community building and many things in between!
We never got bored because the curious, open minded, caring, positive and thoughtful persons dropped in one after another. I truly enjoyed meeting every single person with unique values to offer to the world.
Oh, of course we had food, too!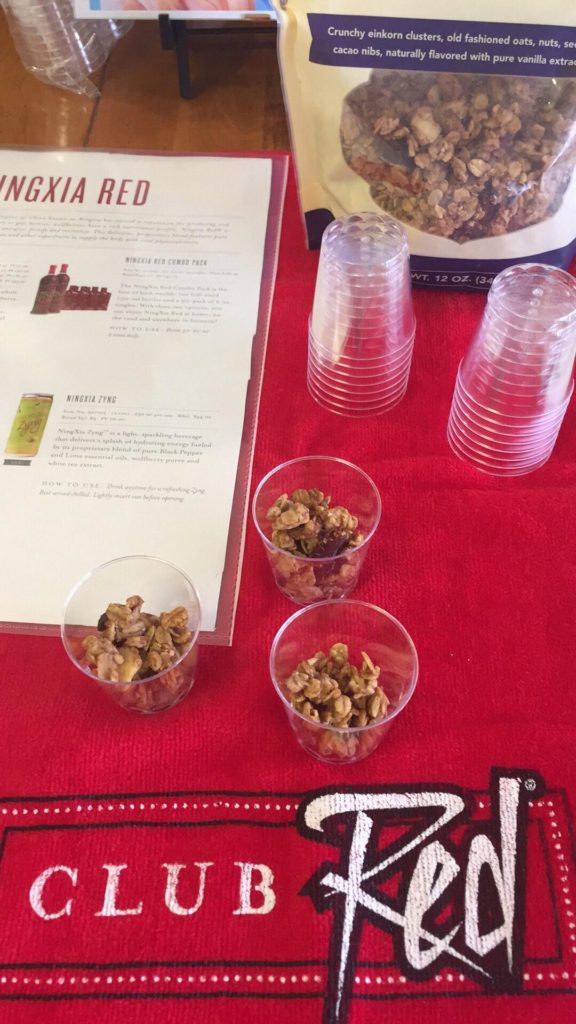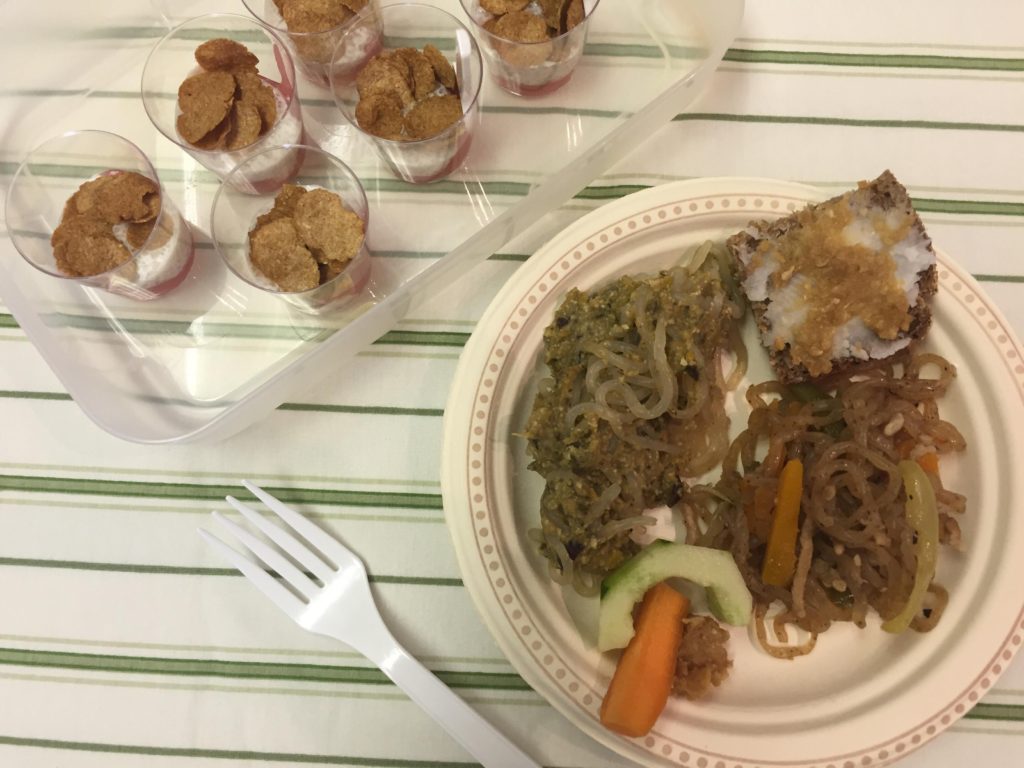 Thank you Judy Green, a passionate wellness coach and the owner of Raw 'N Green Wellness Centre (68 Water St. Digby), for making this happen.
The wellness centre works like a hub spot for people who is trying to make something better in an integrated, collaborative way with the world.
They are parents. They are workers. They are community members. They are citizens and they are human.
We have feelings and emotions. We have life experiences. We have something in common and something unique to share with others.
I am really looking forward to the 3rd Sampling Thursday which is scheduled in October 18, 2018.
Who will we meet and what kind of food will we share?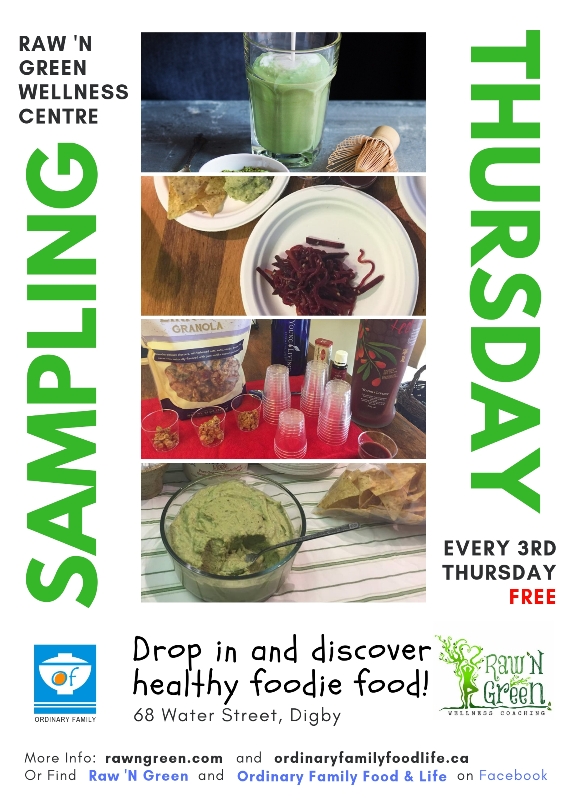 Sampling Thursday is held on the 3rd Thursday every month.
(Winter time – weather dependent)
It's a free event for those who are exploring health, practical and enjoyable food options in Digby and area.
You can try the famous Bear River Farms sourdough rye bread there, too.
Hope to see you next time!