The First Sampling Thursday in 2019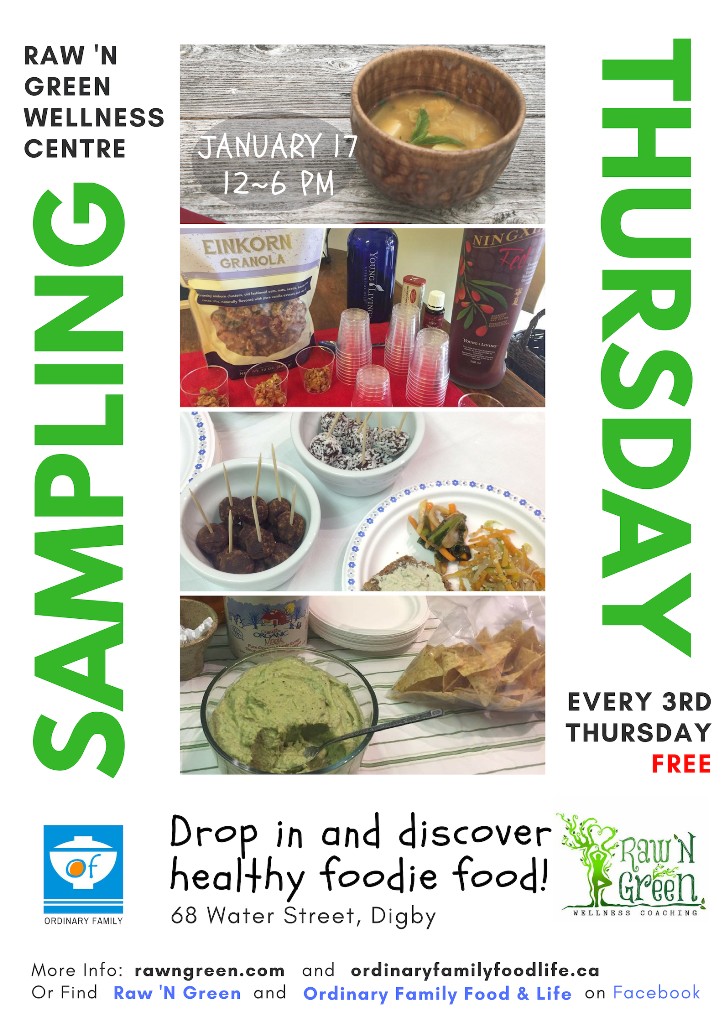 The 3rd Thursday is here again! See you at Raw 'N Green Wellness centre (68 Water St. Digby NS). Winter open hours: 12-6pm
Our theme for January and February is 'Healthy Comfort Food'.
Gluten-free comfort food idea
Chat with Judy and Yuki from healthy eating to entrepreneurship
Ask Yuki to tell your soul pattern – a mini free session upon request.
Bear River Farms rye bread is available for pickup with pre-order at Sampling Thursday. Contact us by Sunday January 13th if you are interested.
January
Theme – Healthy Comfort Food January 17, 2019 (Thursday) 12 PM ~ 6 PM  *weather dependent Raw 'N Green Wellness Centre  (68 Water St. Digby NS)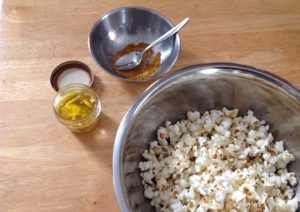 February
Theme – Healthy Comfort Food February 20,  (Thursday, of course) 12 PM ~ 6 PM  *weather dependent Raw 'N Green Wellness Centre  (68 Water St. Digby NS)