Cheer up the holidays with special treats!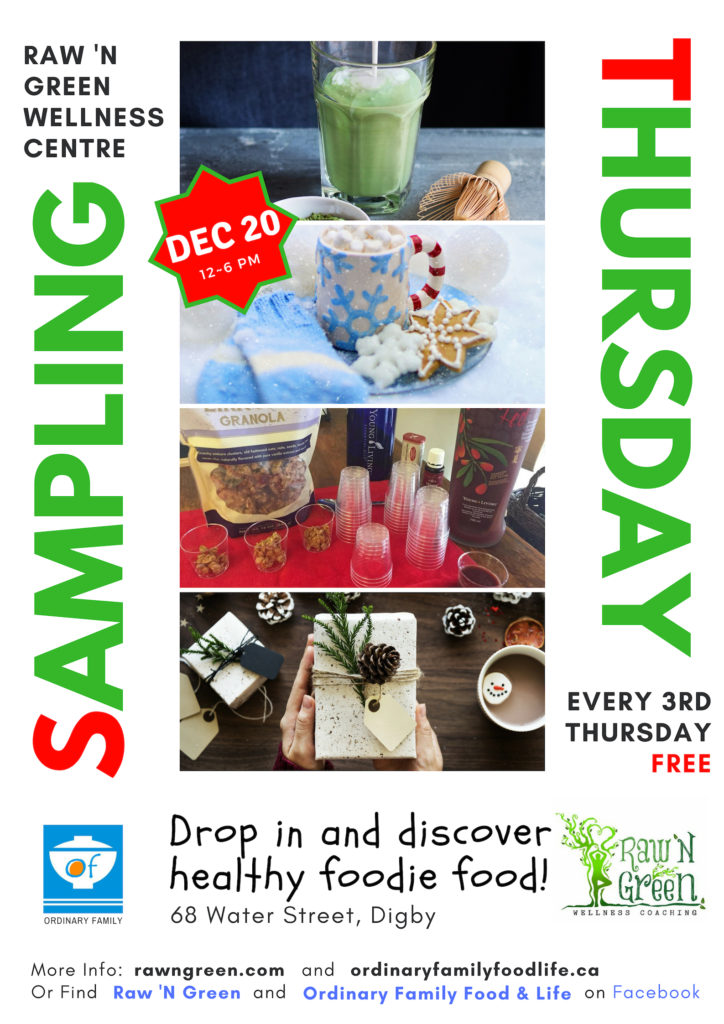 The 3rd Thursday is coming soon! See you at Raw 'N Green Wellness centre (68 Water St. Digby NS).
Winter open hours: 12-6pm
This month our theme is 'Healthy Holiday Treats'.
Grab-and-go Last minutes gifts
Gift Certificate available
40% Off! Epicure in-stock products until the quantity lasts
Mini gift for the first 30 guests
Bear River Farms rye bread is available for pickup with pre-order at Sampling Thursday.
Contact us by Sunday December 16th if you are interested.
December
Theme – Healthy Holiday Treats
December 20   (Thursday, of course)
12 PM ~ 6 PM  *weather dependent
Raw 'N Green Wellness Centre  (68 Water St. Digby NS)
January
Theme – Healthy Comfort Food
January 17, 2019 (Thursday)
12 PM ~ 6 PM  *weather dependent
Raw 'N Green Wellness Centre  (68 Water St. Digby NS)