Thank you for the all support!
Celebrate the summer!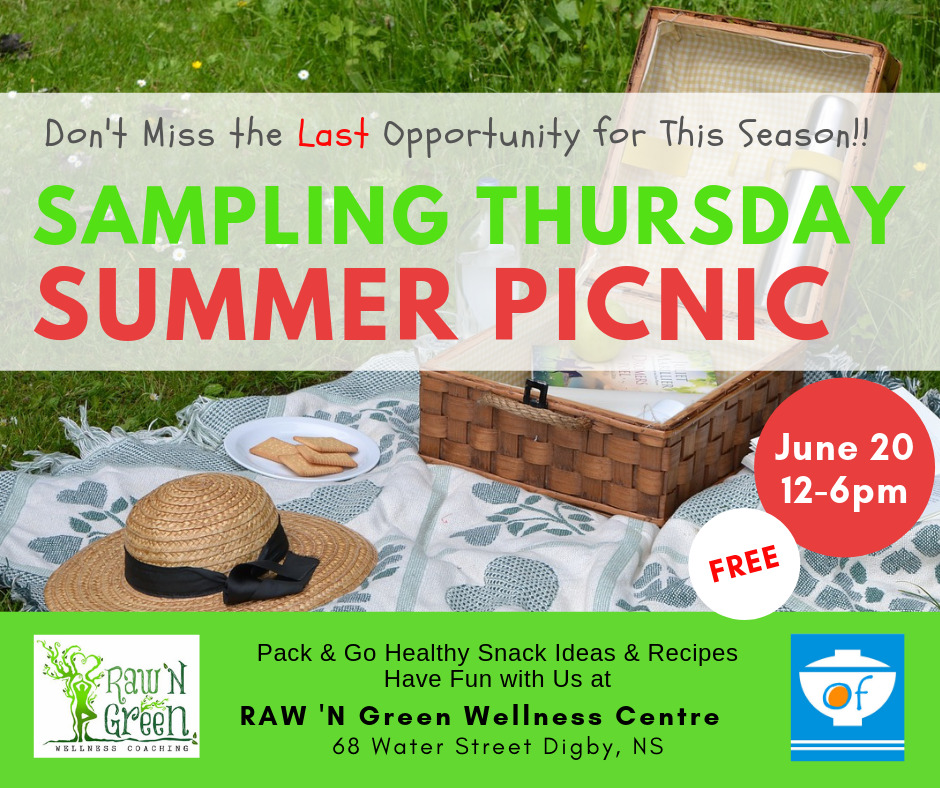 Our long-term event Sampling Thursday comes to the end for the season.
With our thanks for all of your support, we'd love to invite you to stop by and share the food, talk and fun time together.
For simple & healthy summer picnic food ideas, we'll prepare things like:
Dulse & Apple
Gluten-free cookies
Sweetpotato salad
Local, naturally fermented rye bread sandwitches
And more…
Bear River Farms Naturally Fermented Rye Bread
You can order by Sunday June 16 and it'll be ready for pickup at the Sampling Thursday.
$9.50/loaf or $9.00 each if order 2 or more.
Please contact us if you are interested.
See you at Raw 'N Green Wellness centre (68 Water St. Digby NS)!
No charge, absolutely free.
Open hours: 12-6pm