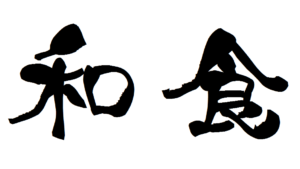 和食 (wa-shoku) means Japanese food.
' 和 (wa) ' means Japan and ' 食 (shoku) ' means food.
Interestingly ' 和 ' also means harmony.
Harmonizing Food in South West Nova
We got the invitation to do a small cooking demo and sampling at Seedy Saturday in April 7th, 2018.
As the participant for the celebration for 90th anniversary of Japan-Canada diplomatic relationship this year, we thought the 'Harmonizing Food' would fit perfectly well to both the event and our theme this year.
We will offer Yin-Yang Miso soup (demo & sampling) and Digby Style Kimchi (sampling only).
The cooking methods are the process of integrity of all pieces.
We will use various local produces for the soup and Kimchi.
All pieces of our culture will be cooked together and create the delicious harmony.
Please come taste the South West Nova all-in-one Miso soup and Digby Style Kimchi.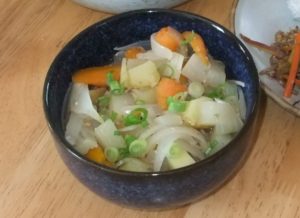 ' Wa' = Harmony/Japan, 'shoku' = food.
Seedy Saturday in Clare
Seedy Saturday is the annual event where you can learn about plants, gardening, small farming, food, culture and more.
The event starts at 10am and we are going to offer the cooking demo and sampling around lunch time.
Usually there are a few interesting presentations through the day and local venders entertain you at the hallway.
It's okay if you can't speak French (I can't!). I believe most services are provided either in English or both French and English.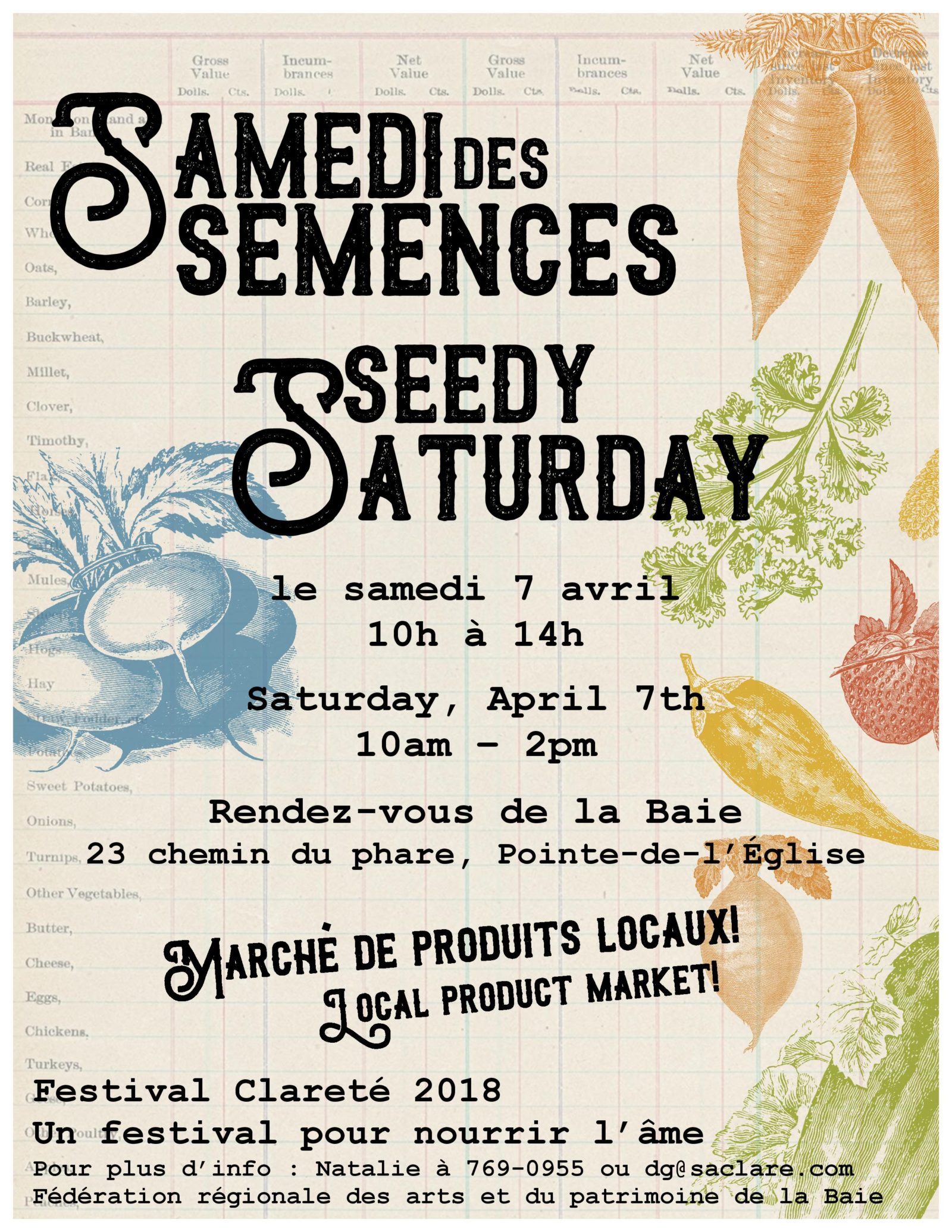 When: April 7, 2018 (Sat)   10:00AM ~ 2:00PM
Where: Rendez-vous de la Baie  (23 Lighthouse Road, Unit 1, Church Point, NS)
More Info: https://www.facebook.com/events/351471781929018/
Or contact Natalie (902)769-0955  or dg@saclare.com
SEEDY SATURDAY SPECIAL
from Wild Rose Farm & Ordinary Family
If you sign up the CSA (Community Supporting Agriculture) at the day of Seedy Saturday with full payment, not only you get the Early Bird price but also $5 coupon toward any of Ordinary Family Food & Life's products.
Wild Rose Farm
6804 Highway 1
Weymouth, Nova Scotia B0W 2R0
(902) 837-4181
Looking forward to seeing you then!