Digby Style Kimchi Making WOrkshop
Learn and stock up healthy preserve, Kimchi, for the winter!
Come join to make our original Digby Style Kimchi with local organic vegetables from Wild Rose Farm.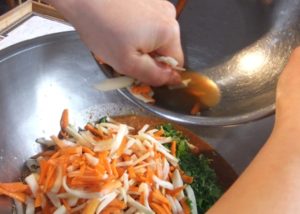 Date & Time: Nov 10 (Sat) 10:00am ~ 12:00pm
Location: Lawrencetown (Annapolis Co.)
Cost:
$50 workshop fee
Included:
Hands-on experience of Digby Style Kimchi making
Refreshment
A jar of fresh Kimchi to take home
Seats are limited.
R.S.V.P.
Reservation or for more info, please contact us.