Not just for pie and jam…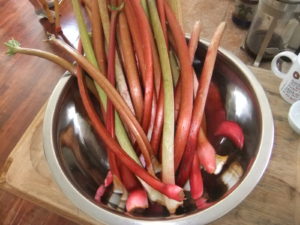 It's so simple but delicious!
You can can or freeze the rhubarb sauce and stock up, too.
Ingredients:
1   pork tenderloin
1 tbsp    white cooking wine
2~3   rhubarb
Sea salt to season
Black pepper and dulse flake to season
In a medium sauce pan, boil water (about 2″ deep). Add cooking wine and pork tenderloin. Cover and shimmer in medium heat until it's cooked thoroughly. When it's cooked, take it out in a bowl and cover it with ice cubes to cool it.
In the meantime cut rhubarb into 1″ length. Put in a sauce pan, add 1/4~1/2 cup of water and a pinch of salt, cook until it's tender/mushy, stirring occasionally. You can puree it by a hand blender, blender or food processor if you desire smoother texture. Taste and add more sea salt if necessary. Cool it.
Slice the cooled pork. Place it on the plate and serve with the rhubarb sauce. Sprinkle black pepper and dulse (optional).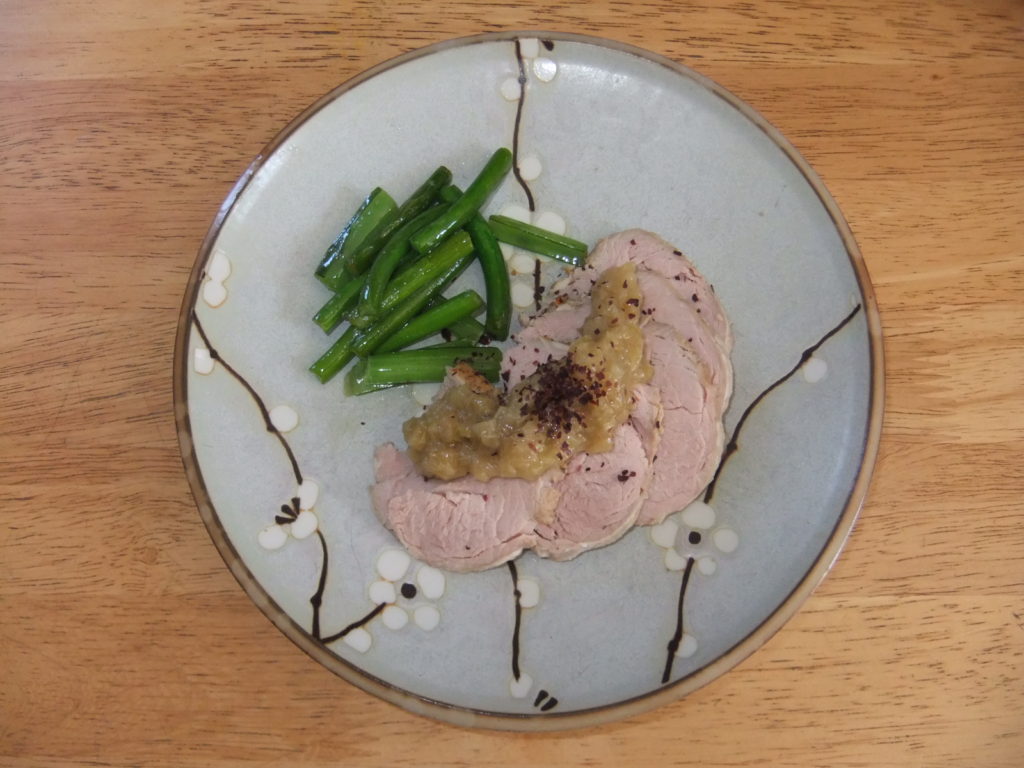 Ideas:
Make it without/with less salt and use as vinegar substitute. Great for salad dressing and other sauces.
It is delicious to add to curry – the subtle sourness upgrades the taste as well as it makes the curry thicker without adding more starch.