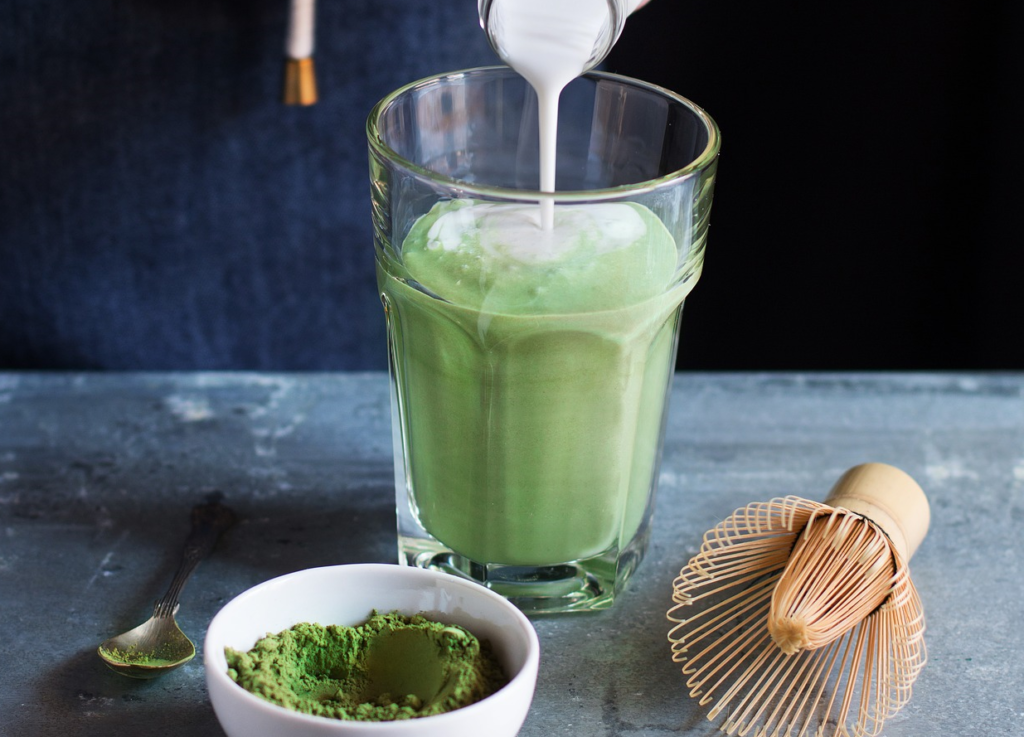 A cold drink in a hot summer day… Hmm, Matcha latte.
What is Matcha?
Matcha is finely ground green tea leaves.
It is traditionally used for Japanese tea ceremony as well as making sweets and green tea soba noodles (Cha-soba).
Today it is getting popular all over the world due to its flavour and its possible health benefits.
Matcha is high in polyphenols (antioxidant), fiber and vitamins.
It is said Matcha:
• boosts metabolism and burns calories
• detoxifies
• enhances mood
However it is green tea – it contains caffeine.
Although some people claim it creates more calmness than coffee, be aware of it and consume in moderation.
Recipe
Makes 1 large servings
Prep time: 5 minutes
Ingredients
• 2~3 tsp Matcha powder
• 1 cup  milk or alternative (e.g. nut milk, soy milk, etc)
• 4~6 ice cubes
Optional
• maple syrup
• Heavy cream to top up
Make Matcha paste. In a small bowl, mix Matcha and 1~2 tbsp of milk until it becomes smooth.
In a blender, crush ice cubes.
Add Matcha paste and the reminded milk. Add maple syrup if you'd like. Blend well.
Top up with heavy cream if desire.