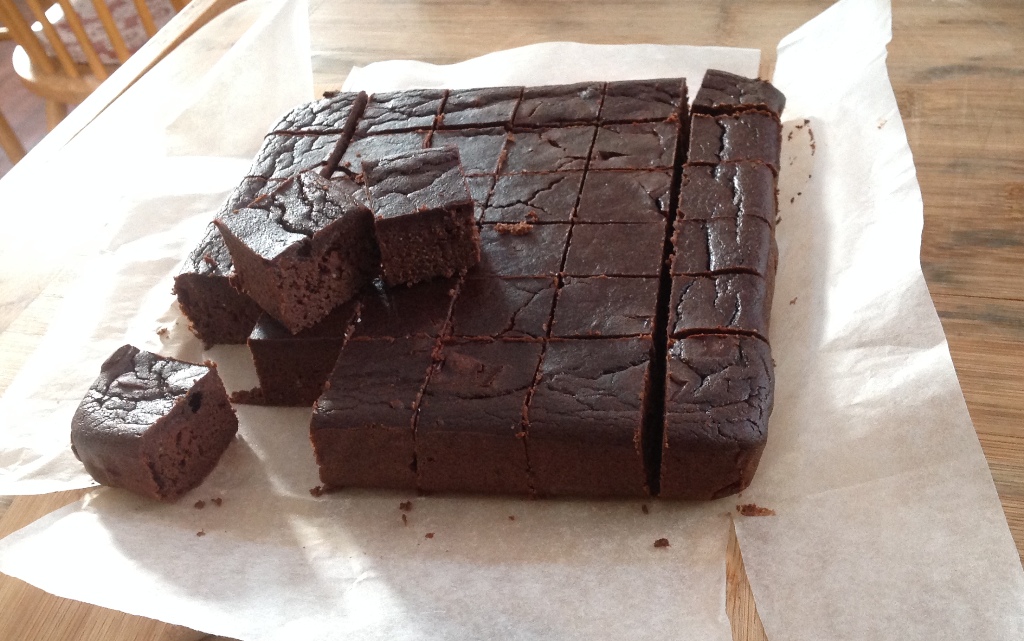 Rich and moist.
Makes 8″X8″ for large 9~12 brownies or 36 bite size pieces.
I cook dry black beans but you can use canned as well.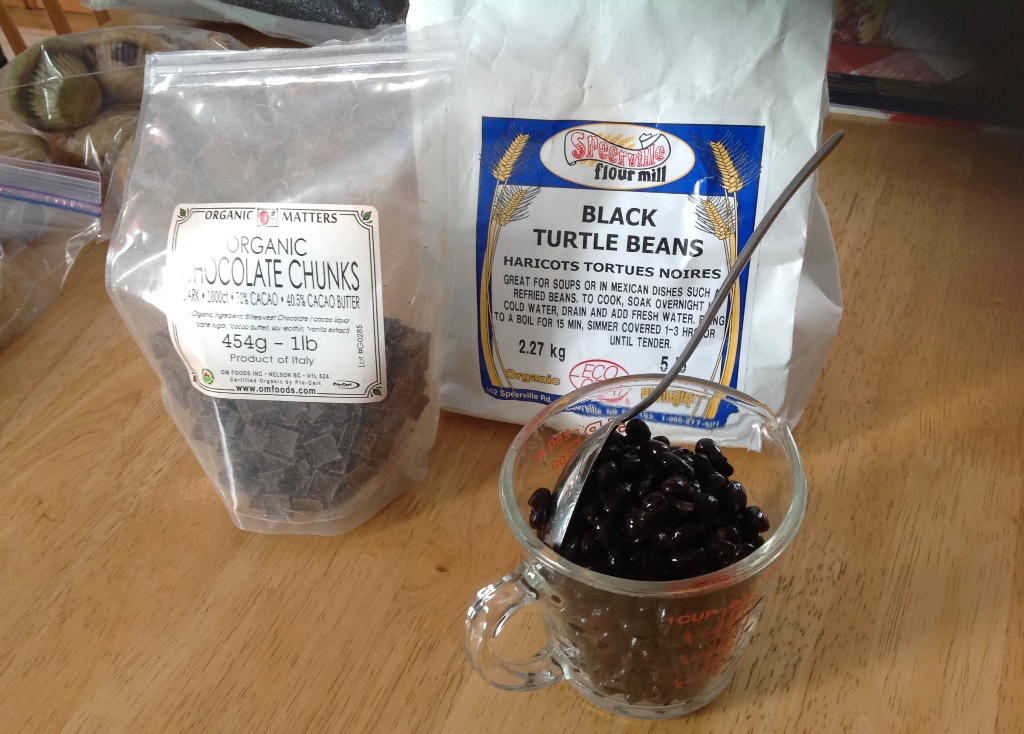 Ingredients:
1-1/2 cups      cooked or canned (1 of 15-oz can) black beans, drained and rinsed
3      large eggs
1/3 cup      pure maple syrup
1/4 tsp       green stevia
1/4 cup       vegetable oil or melted  coconut oil
2 tsp       pure vanilla extract
3~4 tbsp      cocoa powder
1/4 tsp      salt
1/2 tsp       baking powder
1/2~2/3 cup      dark chocolate chips
Optiona:1/2 cup      chopped nuts (pecan, macadamia, pistachio, etc)
*1 cup = 250ml
Preheat oven to 350F.
Combine black beans, eggs, syrup, stevia and oil in a blender or food processer. Blend until completely smooth.
Add cocoa powder, salt and baking powder. Blend until well mixed.
Star in the chocolate chips, and nuts if you choose to add. Pour into a greased or lined 8″x8″ pan. Optional sprinkle extra chocolate chips.
Bake for 17~20 minutes. Let it cool completely in the pan before cut it.