Workshops and Other Services
Food Making Workshops
The Fusion of Japan and Digby – Come Experience Our Great Food!
Believe or not, southwest Nova Scotia and Japan have lots in common – the ocean, fresh seafood and lush green. People oriented culture. Things grow.
Feeling so much at home, Yuki and associates offer Japanese Nova Scotian food making and cooking workshops. The contents will be from traditional Japanese foods such as Miso, Miso soup, Tsukemono (marinaded/fermented vegetables) to her original recipes with or without a Japanese tweak, either way using plenty of quality local produces.
As a general guideline, the workshop is held at a private home kitchen when participants are up to 6. When the number of participants reaches 10 or more, we coordinate an appropriate facility.
Examples of workshops:
Miso making
Kimuchi making
Sushi cooking workshop
Shirataki (Japanese Yam Noodle) cooking workshop
Please contact us to discuss about the detail. We will listen to you and suggest a plan that suits your interest.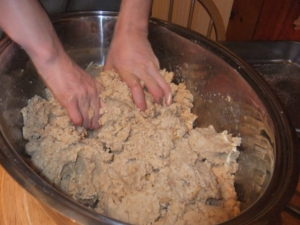 We are kids friendly. If you want to bring your small/young child with you, please inform us ahead of time. We will do our best to make both you and your child happy.
Unfortunately we are not pet friendly due to the food safety. Appreciate your understanding.
Other Services
We also provide the support to manage your life.
A free initial interview available (up to 1 hours). Digby and the area only, 1 time only per client
Personal Coaching (Individual/Group)
Goal Setting
Time Management
Motivation Improvement
Business Support for Entrepreneurs
How to Start Your Business
Marketing Assistance
Coaching for A Business Manager
Please contact us for more information.