Nature Essence – A Message From Cherry Trees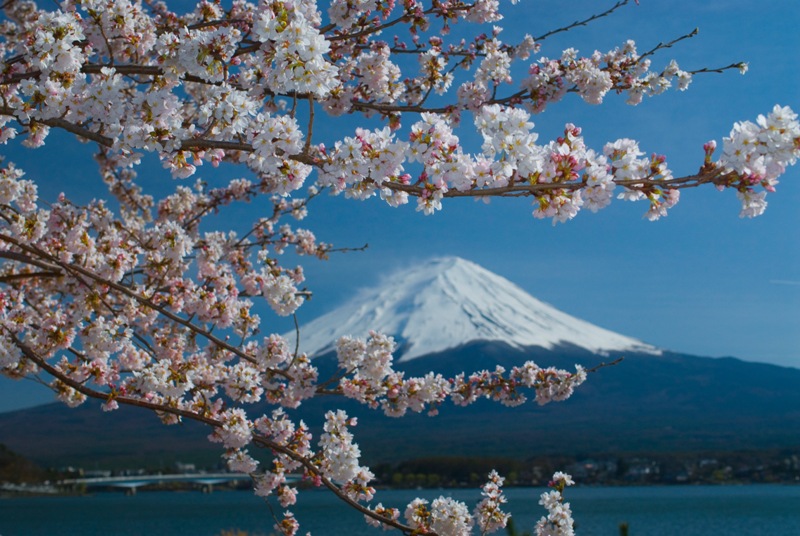 Look at us closely.
When we are in bloom,
no matter how windy it is,
the petals are not blown away,
While fhe petals are lost so easily with the gentlest breeze
when our show time is over.
Just like us, you human beings,
You are alive no matter what when you are to be,
And you die when the time comes regardless your wish.
We cherry trees know from the moment our blossom starts,
That it will be over when the time comes.
But we also know that we are given the time to bloom,
So we bloom, enjoying the every single moment we are in bloom.
And, you human being,
The end of one life is not the end of the world,
But the beginning of the next life.
So we are not afraid of ending our bloom.
We just enjoy the every single moment of the present life,
Even the moment to lose the petal one after another.
Whether we are about to bloom or about to end,
Either moment is valuable, beautiful and precious.
Your life is nothing different from us.
At the moment you are born,
It is your fate to die one day.
And until the time comes,
You are alive.
Even when you die,
It is not the end of the world.
It is just the end of one life,
And the beginning of another.
Remember,
Whether you are a cherry tree or human being,
It is guaranteed that you will live until you die.
So don't be afraid of either living or dying.
Both living and dying are equally valuable.
After all, a life is the process between the birth and the death
And you are to experience the every single moment of it.
Look at us, and learn from us.
We enjoy the every single moment of present.
We do our best to live fully now without worrying about this and that.
That's why the Japanese have been in love with us cherry blossom
since thousands of years before.
They have been attracted to our presence,
The way to face to both the life and death with no fear.
This essence helps you live fully, moment by moment
Without being afraid of the life or death.
If you now have a difficult time to stay alive,
It helps you face to the life.
It helps you take the ownership of your life until you die.
If you can't accept the fact that you or your loved one die one day,
It helps you finish fighting with the fact that each life ends one day.
Once you are bone, you will die one day.
You can't avoid it.
And it is very painful to accept it.
But it is not the end of all.
This essence helps you to understand it
through your body and soul.
(With Masayo Tamachi)